Meet the Guildmasters: Kazan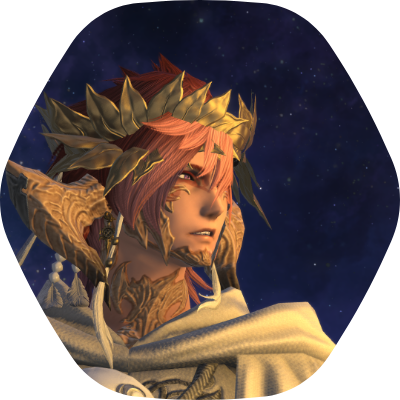 Hi folks! 👋🏻 I'm Kazan, the Kadingir. I thought it would be a good idea for me to introduce myself properly on our guild archives so everyone can see what they're getting into.
I come from playing Final Fantasy XIV and Star Wars: The Old Republic (where I am a Founder). In both, I usually play as a healer or dps. In fact, that goes for most of games the games I play online. Even in games like Overwatch, I'm a healer (Moira/Mercy 🙌🏻). Though, I do love playing mage-like characters in single-player RPGs, like Dragon Age, Mass Effect, Divinity and Dragon's Dogma. There's just something about over the top effects from magic attacks.
A bit about me IRL
So about me, personally… I'm doing a bit of everything. I've trained in web design, development & digital marketing, but have also worked in digital skills for a university. I really enjoy designing and building things (like this website that I designed with Salkrai). Outside of work, I like to practice tarot and am making my own deck! I'm a massive fan of reading epic/high fantasy (like Robert Jordan's Wheel of Time, BrandoSando's Cosmere or Steven Erikson's Malazan Book of the Fallen). I also like to write every now and then but I'm no author.
I'm fascinated by ancient history! I love visiting castles across the country, and used to volunteer at one. I'm very interested in the history of ancient Mesopotamia, and have started to look at studying Babylonian when I have time.
Me and Ashes of Creation
I'm really looking forward to playing AoC. My plans are to play a High Priest or Oracle (both from the Cleric archetype), because I enjoy healing. I'm thinking of settling my freehold in a religious node and going down those questlines (Kazan for Pope?). I'd like to get into the crafting system, but I'm not sure where I'll land. It depends on my armour and weapon set-up… though I would like to make some fancy outfits and weapons.
I am an Alpha 1 tester, so I'll be with you all throughout the testing periods and into the release.
I really hope to see you all in the game, and look forward to playing with you! 🤗